Every week is fun when you come to the English Corner! 🎉
Yasna Rodríguez S.

30 May

30 de Mayo a las 08:58 hrs.

2023-05-30 08:58:30
We've had an exceptional semester so far, with ups and downs and many academic demands 📚. The English Corner is the safe space to relax and enjoy the sympathy of the tutors, the good vibes of your classmates and the fun of the entertaining games that we share every week 🎊.
What are you waiting for to join us? We are waiting for you! 😀
WHEN?
Wednesday, May 31
WHERE?
Room N11 (in front of the soccer field, next to Servipag)
TIME?
12:00 - 1:30 (all levels)
2:30 - 4:00 (all levels)
*First year and postgraduate students are welcome to join us at any time 😊
**Feel free to wear your mask if you want to!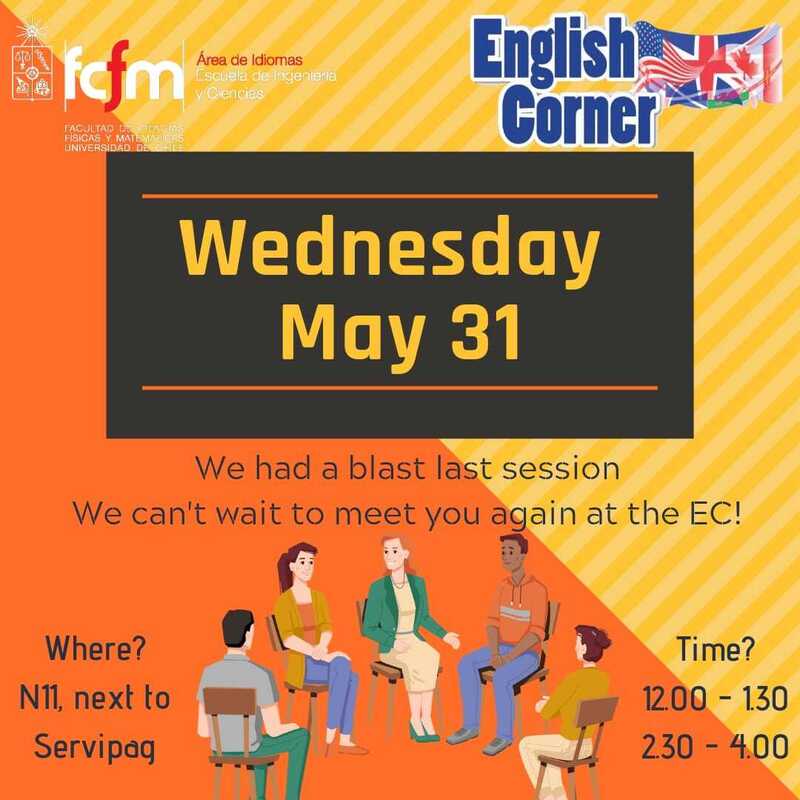 Categoría
Área de Idiomas
Última Modificación

30 May

30 de Mayo a las 12:10 hrs.

2023-05-30 12:10:30

Vistas Únicas
284