English Corner – Wednesday 5th October
Yasna Rodríguez S.

3 Oct

3 de Octubre a las 17:35 hrs.

2022-10-03 17:35:03
Every week, here in the English Corner we seek to build bridges, not only across languages but between people. Do you think you have what it takes to contribute to our community and make meaningful connections? If so, do not hesitate and join us!
WHEN?
This Wednesday, October 5th    
WHERE?
At Zócalo Hall Sur (Beauchef 850)
TIME?
12:00 – 1:30 (all levels)
2:30 – 4:00 (all levels)
*First year and postgraduate students are welcome to join us at any time.
*Even though it is now not mandatory to wear a face mask, feel free to wear yours if you want.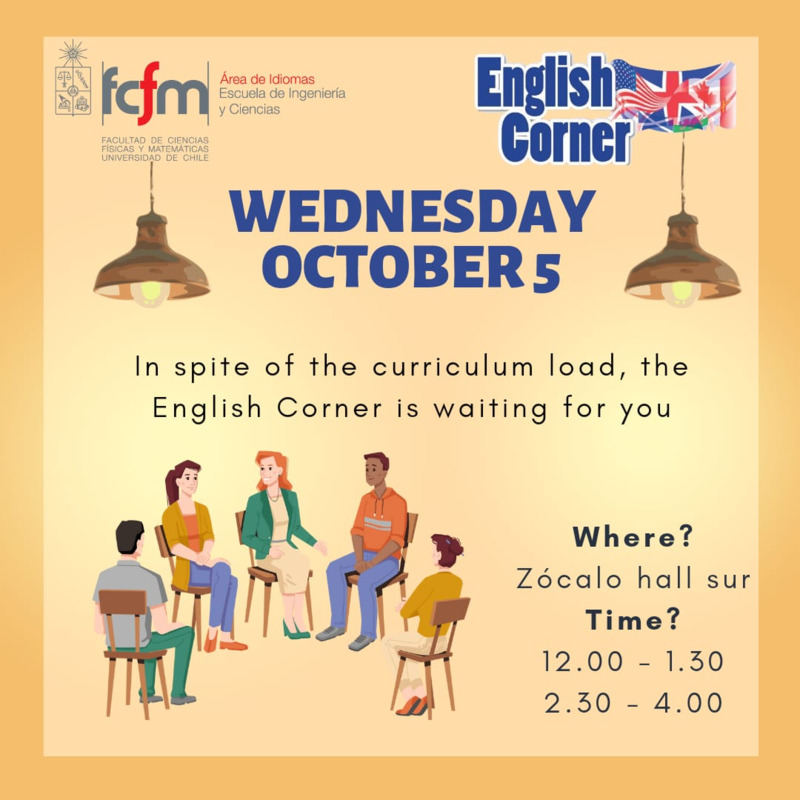 Categoría
Área de Idiomas
Última Modificación

3 Oct

3 de Octubre a las 17:35 hrs.

2022-10-03 17:35:03

Vistas Únicas
221